Interview with Mr. Shpëtim Sala, chairman of the Nationwide Center of Albanian Collectors, the original researcher, scholar and author of 40 exhibits.
Few are those who have not heard his name! But it often happens that to call him not with his name, but as "the collector of flags" or "the patriot of red and black emblems." He is a rare collector, who collects almost everything related to the memory of the nation, the culture and the history of albanians. Shpetim Sala has as the  compass for his orientation,  the national memory. All the objects collected by him are closely related to our history, from the albanian flags of different periods, philately, heraldry, nomism, bukinism, photography etc. Indeed, albanians in Albania and abroad recognize it as a collector and author of exhibitions and especially foreign scholars refer to him as a books author and like a scholar with an original bibliography.
Among Shpetim Sala studies we can mentions "The Encyclopedia of Albanian Photography 1854-1944", which he brings based precisely on the personal fund of over 10 000 rare photographs. Also the collector and the researchist, Shpwtim Sala, claims that he is working for other "encyclopaedias", such as the  encyclopaedia of the Albanian print, before the 1944 period (publishing houses, libraries, bookstores etc, or the orchestras and music bands of that period too). He currently is Chairman of the Nationwide Center of Albanian Collectors, a participant of many exhibitions and even author of many of them. The public know him, either from these activities, either from many public show, like television interviews, or analytical studies and stories about his admirable fund of exhibits and archifacts that are very rare and often unique.
What is more favorite and more seductive for Shpertim Sala,  to collect rare things or to work in academic area,   to discover the mysteries of history or  documenting it? These and a some of secrets of this profile and things that are not been shown before about his work, we invite you to uncover in this interview! What is more favorite and more seductive for Shpertim Sala,  to collect rare things or to work in academic area,   to discover the mysteries of history or  documenting it? These and a some of secrets of this profile and things that are not been shown before about his work, we invite you to uncover in this interview!
– Mr. Sala at last you communicates  also through the website of the Nationwide Center of Albanian Collectors, NCAC. On this portal you point that the purpose of this Center is "to shed light on historical data or figures with a primary focus on the development of historical consciousness of the Albanian nation". That's why you have such a wide field of archiving and documentation, or you just love collecting?
– The artifacts of the NCAC collections are in the service of filling those parts of the Albanian history completely unfamiliar, for which we have tried to give our contribution. The forms we use are some like: Publishing books, albums, leaflets and other illustrative materials.
But also with the organization of talks, seminars on the history of the Albanian nation, and the opening of exhibitions with historical themes. So the goal of the Center is not just gathering artifacts, but also utilizing them and presenting them to a wider public.
Where you looking for, where do you get these exhibits?
– First, the INCAC has a wide network of collectors inside and outside Albania, between us there are good exchanges. Secondly in Albania there are several markets of old things, (bazaars in Korça, Krujw, Tirana, Shkodra, etc.). Thirdly, a collector can buy today in international markets for the sale of old and rare artifacts.
Indeed, Albanians inside and outside of Albania recognize you as collector, author of exhibitions, "the patriot of red and black flags", while foreign scholars are especially refer to you as authors of books and scholars with an original bibliography. I know you have been working for a long time in a variety of study works. Can you please briefly tell us what you currently have in your hand?
– For my upcoming publications I think there will be some thematic books:
– Albanian photography
-Publications in Albanian language
– Albanian painters
-The Albanian dictionarys
-Leskoviku etc.
At the same time as above, the NCAC is ready to organize exhibitions on the subject:
– The Albanian National Flag
– Albanian Schools
– Albanian League of Prizren etc.
– Please give us some examples and data about some of your current studies, and why not some comparative facts in relation to the present? If you can, of course!
– The available funds certainly serve us to make comparisons of the past with the present. Knowing the past serves us as a knowledge base to open new paths in the future and to respect cultural developments in the past, in which we find examples that inspire us for the future. These examples are in the field of music, figurative arts, education of Albanian children, and so on. For example today we have a National Library in Tirana that does not work with its full capacity and the same in Durres. There is no genuine bookstore in Berat and many other cities in Albania, where the book is offered only in kiosks with gum and other articles, and if we compare these facts with the reality of the 30s and 40s, we are surprised, for bad. Today in Tirana there are 1-2 orchestra with breath tools, at Zog's time there were 4-5 such. Also surprising are the comparisons in other aspects, for example: The book "If I was a boy" of Haki Stwrmilli then was published in 5,000 copies, while authors and publishing houses today do not dare pass of 500-1000 copies even though today's printing technology is more advanced and qualitative. Only in the period 1880-1944, there were over 140 printing businesses in Albania, a fact that shows the quantity of publications, advertisements, etc. However, our cultural past is little known and it need a lot of research study.
– Let's stay in your publications. Not a little has been said about your own research project about the intimate relationships of Albanian patriotic and historical figures. What are the women and girlfriends of names like Konica, Noli, Ahmet Zogu or any other figure that we don't know at all in in such a private dimension?
-In archival materials I have often encountered correspondence or memories written about our historical personalities, their relationships with girls or women with whom they have had intimate relationships. But I think the Albanians are still not prepared to get acquainted with this intimate aspect of these idols and figures of history. We are still on the path of civilization.
Actually let me tell you that I disagree with you. If you publish such a book would very soon it will become the best-seller, but I think you will think again about this project.
– Let's give it time! (Laughs!)
7.- Do you have cooperation with
the Albanian institutions? Do the relevant authorities require assistance, consultancy service, or any kind of cooperation with you in any specific case?
-Institutions do not yet see it necessary to consult the NCAC's experience. At low levels there are useful relationships.
– Your home is as a "museum"! Are you thinking of giving a broader access to the public with the opening a museum or similar opportunity that the people gets acquainted with these rare artifact not only when you open the exhibitions?
– We have designed for the future the opening of a virtual museum for the Albanian National Flag, which is currently presented on our website of Historical Calendar. In the future, by providing a convenient environment, visitors also will have the opportunity to know with the historical objects that we have. This is foreseen in our soon projects.
– You are undoubtedly among the most elite collectors in Albania, and perhaps even wider, and you know that to be such, you must be rich. You are?
– The collector's activity first relates to his knowledge of the history of his people.
Second, a collector can not collect everything. The field of collection should be related to trends, passion, formation, etc.
Third, the enrichment of collections is more related to time investment than in money. We often spend a lot of time arranging the materials, storing them, and so on.
Which of many of your collections has greater spiritual value? Financial value? Is the value of a collection measurable?
-First of all the value of collections are spiritual. Material values of collections today can be determined by catalogs, which are published annually. A prepared collector can also determine the financial value of a collection.
Which of the foreign archives can be the "a gold mine" for unknown information and decisive documents to uncover events and circumstances, or shed light on the characters of our history?
– The history of Albania is connected  with those parts of our lands that have been left at least since 1912 outside our lands. In the archives of Athens, Belgrade, Cetinje etc., are stored many important documents  still undiscover of the history of Albania.
– We are at the end of this interview Mr. Sala, soon we can meet you at an exhibition that you are organizing on honor of Albanian National Day. It is expected to open in the premises of the National Historical Museum. Can you please tell us what we will see there and what value does this exhibition have for you? Who are your organizers or associates in this case?
– The exhibition will be organized in cooperation with the National History Museum, on 28 November, 11 am. In the exhibition will be presented 40 flags, property of the NCAC and 10 flags deposited in NHM funds. This is to accomplish the font with flags that the NCAC does not have. So we will have a full exhibition.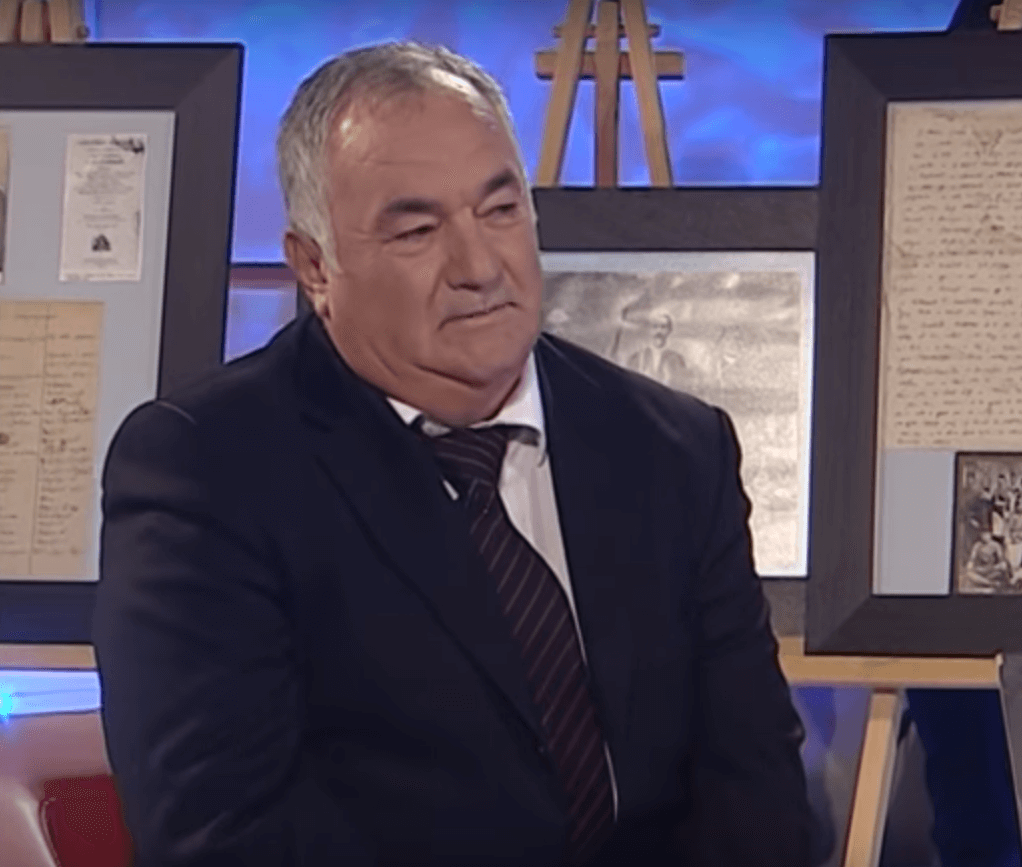 You may also like