The National Center of Albanian Collectors in collaboration with
the National Museum of History, with the support of "Bijoutiful" company, organize on November 28, 2017 "105 Years Albanian Purses".

The opening ceremony of the exhibition will be held on Sunday, 11:00
in the main hall of the National Historical Museum in Tirana.

The topic of Independence of Albania will be treated by
flags and other objects from the QMKSH.

We invite you to participate!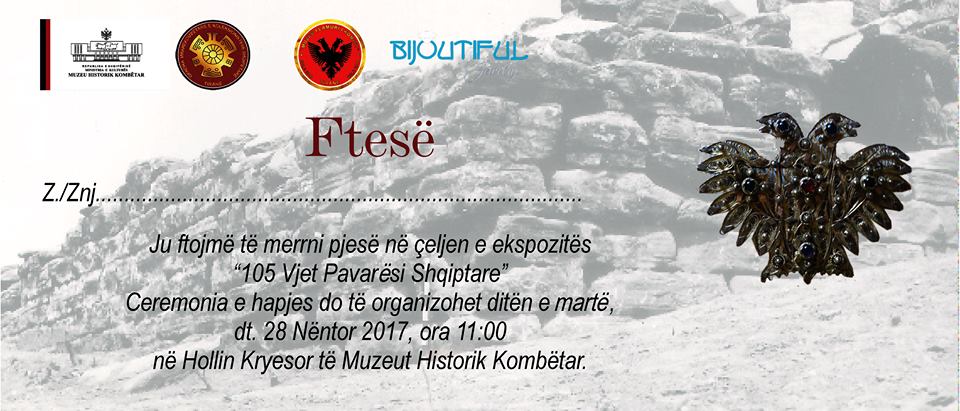 You may also like